Legal Internship Program
The Office of Legislative Counsel hires Graduate Student Assistants to work as summer interns in the Legal Division and, on occasion, in other departments in the office.
In the Legal Division, six to eight law students are typically selected to serve internships each summer - ordinarily in the summer preceding their last year of law school. Each intern is assigned a mentor and is given the opportunity to draft legislation, work on legal opinions, attend committee hearings and floor sessions of the Legislature, and otherwise be provided an exposure to the legal work of the office and the legislative environment. Because we are a state civil service agency, we can make offers of employment for our attorney classifications only pursuant to the open, online civil service examination; however, service as an intern does provide an applicant with an understanding of the position that is useful in that examination process.
The application process for our intern positions in the Legal Division begins with our annual request that the career services offices of U.S. accredited law schools collect a resume, cover letter, and writing sample from each interested student, to be forwarded to the OLC by a specific date in September (resumes, cover letters, and writing samples may also be mailed directly by the applicant to the OLC Human Resources Office, Attention Summer Legal Internship Program, 925 L Street, Sacramento, CA 95814). Interviews with selected applicants are conducted in the fall each year at locations in Sacramento, San Francisco, and either Los Angeles or San Diego, or online, and the office extends offers for intern positions within a couple of weeks thereafter.
Graduate Legal Assistant
This Graduate Legal Assistant (GLA) classification is primarily designed to afford law school graduates, not yet certified by the California State Bar Association, an introduction to legal practice in state service. It enables California agencies to utilize the services of law school graduates who are awaiting the results of the California State Bar examination for sub-professional legal work and facilitates recruitment of recent graduates for legal careers in state service.
Incumbents in the class must demonstrate acceptable progress toward higher level (i.e., the Legal Counsel class) in order to continue their employment in the class. As one measure of this progress, an incumbent must successfully pass the written portion of the State Bar examination within 24 months of appointment. Failure to meet this standard will be considered evidence of unsatisfactory progress and cause for rejection during the probationary period.
Applying for Legal Internships
The recruitment of student interns is a combined effort managed by the OLC Summer Legal Internship Program coordinator and law schools.  Law schools are responsible for calendaring and announcing recruiting programs.  Currently, the OLC only participates in the Fall recruitment program known as On Campus Interviews (OCI) and Resume Collection. 
For available internship employment opportunities for law students, check with your Career and Professional Development Center. 
Graduate Student Assistant
The OLC also employs a number of legal interns during the summer (the Graduate Student Assistant, or GSA).
The positions are filled through an interview process conducted at various state locations the preceding fall, and is open to law students who, as of that summer, will have one year of law school remaining.
Due to its temporary nature, this position does not convey civil service status. However, an open, online civil service examination for permanent legal employment is available near the end of the summer internship period to law students who participate in the program. A candidate who is successful in this examination may receive an offer for legal employment to commence after graduation from law school.
Image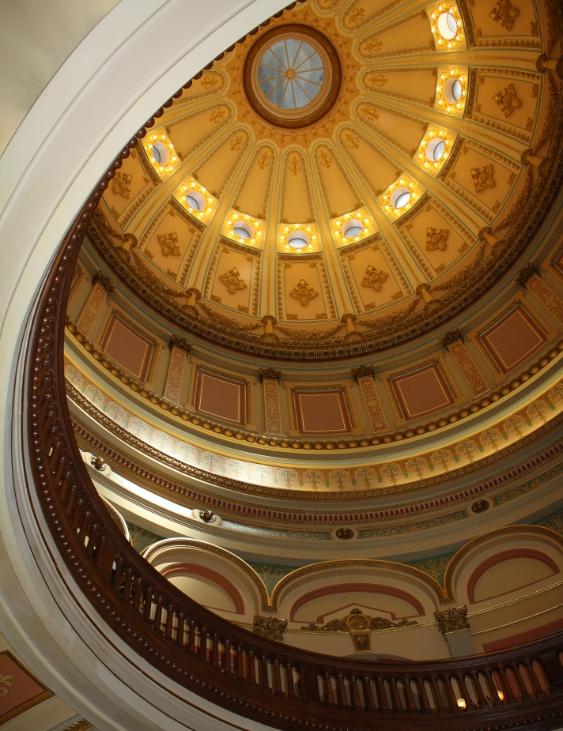 Student Assistant Opportunities in Technology and Administrative Support Roles
Email the Office of Legislative Counsel Human Resources Office at OLC.HumanResources@lc.ca.gov for more information on Student Assistant opportunities. Apply for student assistance positions at the University Enterprises, Inc. (UEI) website and use the Job Search to review openings.