The Office of Legislative Counsel has been the can-do IT provider for the California Legislature since computerization brought new efficiencies to publishing and other business areas in the 1970s. The Legislative Data Center provides legislative and other State of California customers with a complete package of technical services. IT professionals include systems analysts, programmers, software developers, networking specialists, operations personnel, website developers, customer service representatives, and training staff.
Employment Opportunities In Two Primary Areas - Legislative Technology and Customer Service
Legislative Technology:
Networks and telecommunications
Infrastructure
Mobile device messaging
Operations
Legislative computer application development
Quality control
Database services
Customer Service:
Website development
First-level customer phone support
Second-level technical support
Product, project, process management
IT contracts and procurement
Image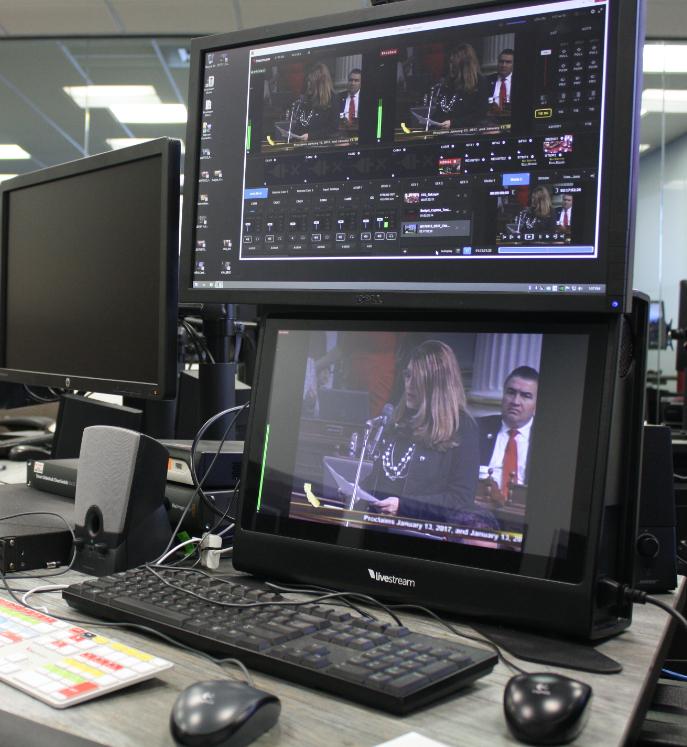 Career Track for IT Professionals
The OLC utilizes the statewide IT examinations located on the CalCareers website. Click here for IT related examinations. (Use search term "Information Technology" to find related examinations.) Carefully review the minimum qualifications (MQ's) for each Information Technology classification to determine your eligibility for the examinations.
Additionally, the OLC posts IT job vacancies on the CalCareers website. (Use department search term "Office of Legislative Counsel" to find OLC job postings.)
Data Center employment positions are grouped into the following categories:
Information Technician
Information Technology Associate
Information Technology Specialist I, II, and III
Information Technology Supervisor/Manager
Within each of these categories are different classifications, from entry level to the full journey technical expert.
Use the CalCareers job search to see the salary range and other details for OLC job postings and for state employment classifications generally.
Contact the OLC Human Resources Office at OLC.HumanResources@lc.ca.gov for more information.
What We Do
The Legislative Data Center provides technology services to the Legislature, the Office of Legislative Counsel, and other important State of California customers.
Information Technology Specialists develop unique computer applications that support legislative business operations, such as the publishing of legislation, the conduct of Senate and Assembly floor sessions, recording of votes, and the coordination of legislative committee hearings. The Data Center maintains complex statewide, local area, and wireless networks with advanced storage systems.
Data Center professionals build award-winning websites for Members of the Legislature, support communication with legislative constituents, and maintain hardware in district offices statewide. The Data Center staffs a customer support center providing technical assistance 24 hours a day, 365 days a year. It also provides training in the use of legislative and office computer systems and applications for Members, legislative staff, and Office of Legislative Counsel employees.
Work Environment and Culture
The Legislative Data Center work environment is fast-paced, faster than what you might think or might expect. Because its customers work in a highly dynamic environment, Data Center employees must not only meet that pace but frequently move ahead of that pace.
If you are looking for an exciting setting to challenge yourself in state service, then the Legislative Data Center may be just the place for you. You'll be encouraged to do your best in every endeavor, no matter what your job responsibilities entail. You will be exposed to new and exciting processes, methodologies, governance, and technologies, ranging from legacy to cutting-edge. You will be part of a team of deeply committed individuals who know they make a contribution to state government.
If you are interested in being an integral part of the legislative process in California, while working with a talented and diverse team, consider a career at the Legislative Data Center.
Interested in starting an exciting new career with Office of Legislative Counsel?